Inspirational Jewelry & Accessories
---
Greeting Cards To Show you Care
---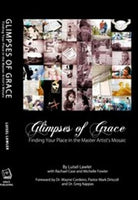 FREE WITH ANY PURCHASE!
Glimpses of Grace - Finding Your Place in the Master Artist's Mosaic Do you long to make a difference in this world? Does your life seem to pass by without purpose? Maybe you feel your life is a pile of broken pieces - useless and damaged beyond repair. You feel that you have messed up too much to be used by God, or you assume you have nothing of value to offer. Perhaps you are struggling with belief in God. Do you wonder why things happen the way they do - or if there is any meaning or purpose behind them? Maybe you don't even know if God exists. Could there be a Creator who cares for His creation, or are we just here by chance? If you long to find the answers to these questions then know this: God longs to answer you. He tells us through the lips of Jeremiah: "You will seek Me and find Me when you seek Me with all your heart." This is a collection of true-life events from people just like you who pondered the same questions. They found the answers they were looking for through glimpses of God's grace. We challenge you to read their stories and see if you can walk away unchanged. Will you accept the challenge and be changed forever? Maybe it is time to deposit the tiles of your life at His feet so you can be part of His masterpiece.
Add to cart if you want additional copies. Your FREE copy will be included in your package.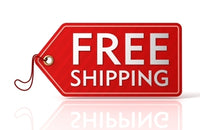 Wits End is Now Offering Free Shipping On All Orders!
Continuing to lead the way with the best prices and now free shipping to all Continental U.S. states. Wits End is the best online buying experience with Safe Checkout, Quality Packaging, Quick Shipping and a Best Price Guarantee. 
DVD Movie Sale starting at $6.99
---
EVERYTHING $9.99 or LESS! (click View All below)
---