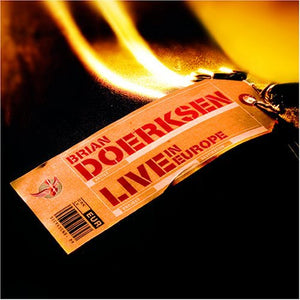 Brian Doerksen Live In Europe CD
Regular price $13.99 $8.99 Sale
Factory Sealed. Comes in Jewel Case.
    2. Come, Now Is The Time To Worship
    3. You Are Everything (Everything I Need)
    5. Sinfonia From Cantata No. 12 - featuring James Issac
    6. Psalms 13 (How Long O Lord)
  10. Lifted - featuring Brian Thiessen
  11. Hallelujah (Your Love Is Amazing)
  12. Today (As For Me And My House)
  14. Stay (Orphan's Song)
Recorded on tour in Europe, this totally live CD puts you in the middle of thousands of Europeans as they worship God and sing along with many of Brian's best-loved songs. Full of fresh and exciting versions of classics like "Hope of the Nations" and "Come Now Is The Time To Worship," this album also features five songs not contained previous albums and introduces Brian's new song "When You Shepherd Me." At the special price of $6.99 this is one worship album you can't afford to miss!