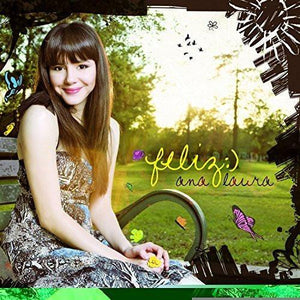 Ana Laura Feliz CD
Regular price $13.99 $7.99 Sale
Factory Sealed. Comes in Jewel Case.
Tracks
Introducción
Feliz
Tómalo (Take It All)
Rescatame (Rescue)
Eres Hermosa
Vertical
Tu Estabas Alli
Junto a Ti
Preludio
Quiero Volar
Feliz (Versión Acustica)
Vertical (Bonus track)
Ana Laura returns to her Hispanic heritage after her first English album with this new release featuring her as both a singer and songwriter. Having been raised in a multi-cultural environment, this project in Spanish is filled with youthful energy and encouragement for your soul. The album is an expression of the young worship leader's feelings, taking you on a journey that builds self-esteem, forgiveness and happiness through the power of Christ. Ana Laura touches the heart of God with her worship and the heart of people with her message!