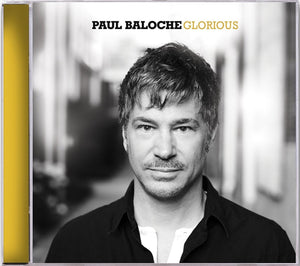 Paul Baloche Glorious CD
Regular price $13.99 $8.99 Sale
Factory Sealed. Comes in Jewel Case.
Glorious
You Have Saved Us
Just to Be with You
Wonderful God
How Great Is the Love
To the Cross
Today Is the Day
Shaken
We Will Hold On
Almighty
A New Hallelujah
Paul Baloche is one of today's most influential worship writers. He has written songs that are shaping worship services all over the world. From "Open The Eyes Of My Heart" and "Above All," to "Your Name" and "Hosanna," Paul has crafted some of the most influential songs in church culture. On Glorious, the highly anticipated follow-up to Our God Saves, Paul promises to deliver 11 new songs that will lead you into personal and corporate worship. It is time for a Glorious worship experience.