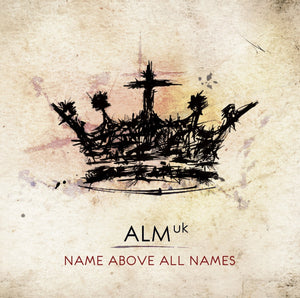 ALM Name Above All Names CD
Regular price $13.99 $7.99 Sale
Factory Sealed. Comes in Jewel Case.
Tracks
Great and Glorious
God Is for Us
Be Glorified
Name Above All Names
Take My Life
Back to You
My God Reigns
Forever Be Praised
You Are
First Love
Description
Name Above All Names is a fresh sound of modern worship rising up from the heart of Abundant Life Church in Bradford, England. Produced by Bernie Herms (Casting Crowns, Phillips Craig & Dean, Selah and Brad Paisley), these songs are born out of this thriving, multi-cultural congregation whose mission is to reach the UK for Christ by being God-centered, purpose-driven and people-empowering.