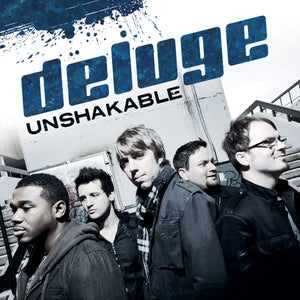 Deluge Unshakable CD
Regular price $13.99 $8.99 Sale
Factory Sealed. Comes in Jewel Case.
  13. I Want To Be Used By You
Unshakable delivers energetic and passionate modern worship from the Deluge Band of Bethany World Prayer Center in Baton Rouge. This powerful album featuring lead vocalist Jonathan Stockstill, is the follow-up to the band s debut CD which Christianity Today Magazine named one of their Favorite Worship Albums of 2008. Unshakable is sure to have wide appeal to both young and old as it calls listeners into a place of exuberant praise and intimate worship.