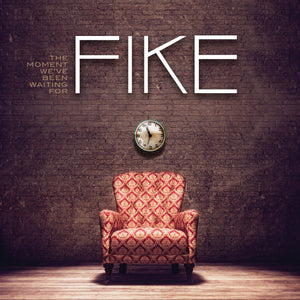 Fike Moment We've Been Waiting For CD
Regular price $13.99 $8.99 Sale
Factory Sealed. Comes in Jewel Case.
The Moment We've Been Waiting For
Grace
Jehovah
Wait
Song Of Sacrifice
Glorious You Are
Behold Our God
My Savior Lord
In This House
Be Still
Outshout The Lies
Chosen
That's Why I Praise
Description
Fronted by husband and wife Richie and Dana Fike, the band was previously featured in Worship Leader magazines Indie Spotlight for their independently-released album Make A Sound. The magazine also featured four of Fike's songs ("Ascend to Heaven", "Who is Like the Father", "My Savior Lord", "Glorious You Are") in its Song DISCovery series, which introduces new worship songs to the Church. The Moment We've Been Waiting For features 13 tracks and was produced by Brent Milligan (Steven Curtis Chapman / Seventh Day Slumber / The Elms) and Paul Mabury (Hillsong / Brandon Heath / One Sonic Society).