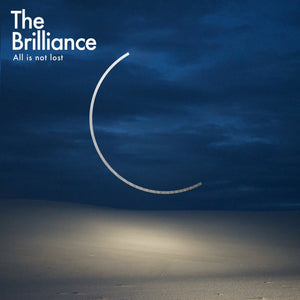 The Brilliance All Is Not Lost Vinyl LP
Regular price $24.99 $16.99 Sale
Vinyl LP Record. Comes with FREE Digital Download. Factory Sealed.
  1. Oh Earth
  2. Gravity Of Love
  3. Night Has Passed/ Morning Has Broken
  4. See the Love
  5. Turning Over Tables
  6. Hear Our Prayer
  7. Will We Ever Rise
  8. Who Is Jesus?
  9. Holy Holy
  10. Lift Your Voice
  11. All Is Not Lost
The Brilliance are releasing a new worship album on January 27th. The album, All Is Not Lost, is an invitation to worship in the midst of the hurt, distrust and brokenness that seem to be shaping our world today. With their unique expression of worship songs and highly skilled musicianship, The Brilliance brings us worship music in one of its purest and richly textured forms. David Gungor (brother of Michael Gungor) and John Arndt, together with a selection of musicians including cellists, violinists and rhythm players, make up The Brilliance. The group creates a worship music style that is best described as theologically brave and emotionally honest. All Is Not Lost comes on the heels of their critically-acclaimed studio album, Brother, which was released in February of 2015. The album, produced by Chad Copelin (All Sons & Daughters - Poets & Saints, Crowder - Neon Steeple) was recorded in Los Angeles and New York City with co-writes from Matt Maher. Early stand-out songs on the new album include; See The Love and Turning Over Tables.