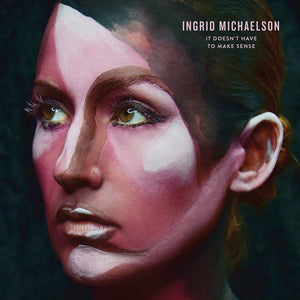 Ingrid Michaelson It Doesn't Have To Make Sense CD
Regular price $13.99 $9.99 Sale
Factory Sealed. Comes in Digipak/Slipcase.
1 Light Me Up
2 Whole Lot of Heart
3 Miss America
4 Another Life
5 I Remember Her
6 Drink You Gone
7 Hell No
8 Still the One
9 Celebrate
10 Old Days
2016 release, the seventh album from the singer/songwriter. In the past year, Ingrid has vaulted from overachieving indie-pop sweetheart to a bona-fide pop star. Includes the first single, "Hell No." Her 2014 studio album, Lights Out, was her highest charting debut yet, bowing at # 4 upon it's release and building on the successful debuts of her two previous records, Human Again (No. 5), in 2012 and Everybody (No. 18), released in 2009. Born in New York City and raised by her mother, a sculptor, and her father, a classical composer, Ingrid Michaelson has artistry in her DNA. At four she began taking piano lessons but it wasn't until after she graduated college with a degree in musical theatre and was touring the country in a theater troupe that she began to write the dreamy, pensive-but-poppy songs that would connect with millions. Her music taps into universal themes like self-doubt, betrayal, and of course love, but her spirit is fiercely indie; all of Ingrid's music is released on the label she founded, Cabin 24 Records which has sold one million albums and over 6 million singles to date.