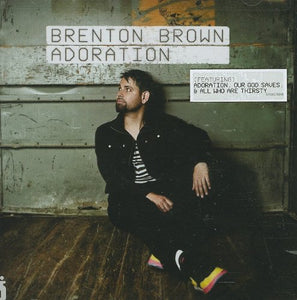 Brenton Brown Adoration CD
Regular price $13.99 $8.99 Sale
Factory Sealed. Comes in Jewel Case.
Track List
6. Come Let Us Return (Gloria)

Product Description
Survivor Records is pleased to announce the release of Brenton Brown's inspiring, challenging and infinitely appealing new album with the title `Adoration', which features co-writes with Paul Baloche on "Our God Saves" and "Because Of Your Love", re-recordings of Brenton's classics "Holy" and "All Who Are Thirsty" together with the stunning title track and first single, "Adoration" and the soon-to-be classics "Amazing God" and "A Thousand Stars". After a recent run of magazine covers, awards (including one from ASCAP recognizing the popularity of "Everlasting God"), and the generally increasing buzz, there's a fresh excitement about Brenton and his music.