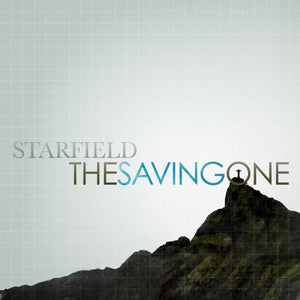 Starfield The Saving One CD
Regular price $13.99 $8.99 Sale
Factory Sealed. Comes in Jewel Case.
TRACK LISTING
03. Declaration Of Dependence
11. The Saving One (Acoustic Version)
PRODUCT OVERVIEW
After the release of Starfield's critically acclaimed "I Will Go" album, the band hit the road with a relentless passion to reach as many fans as possible around the globe. Although Starfield has yet to perform live for every fan in every country, they have certainly tried – playing shows to the masses all across Europe, Canada, Africa and the U.S., Starfield is quickly becoming a global band on a mission to reach the world with a message of hope and salvation. Their songs are being heard over radio, through online music sites, performed at youth events, and sung in Churches all over the world, building a base hungry for the lyrical depth and modern worship Starfield helps fans engage with. With the momentum built, Starfield returned to the studio to craft their new album The Saving One. Releasing February 23, The Saving One is a unique mix of songs delivering tracks that will be heard across radio airwaves as well as be sung in Sunday morning services but most importantly all will bring the listener closer to Christ. With tracks like "Rediscover You" Starfield blends a catchy melody with honest and vulnerable lyrics that is sure to be heard on your local radio station while tracks, like the title track, The Saving Oneprovide the spiritual depth of a modern hymn. The Saving One is an album that will find its way on a lot of "best of" lists for year with its pure and honest relevance to our Faith both in our personal lives and in our Church communities.