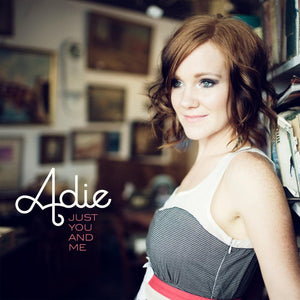 Adie Just You & Me CD
Regular price $13.99 $9.99 Sale
Factory Sealed. Comes in Jewel Case.
PRODUCT OVERVIEW
Adie Camp delivers her sophomore album 

Just You and Me

, as a follow up to her debut "Don't Wait." This album lives a bit more in the "worship" category with tracks like "Beautiful Lord," "Soon," "Redemption Song" and "Only You." 

When asked about the theme of this album, Adie explained " Truly learning what it is to seek the Lord with all my heart and sitting at His feet without things being a distraction to me. I want to grow so much more and learn what it is to really worship Him in spirit and truth. He has shown Himself strong for me and truly been my shelter and my hope in the middle of some hard life experiences. I chose songs that resonate with what God has been showing me and they're meaning more and more as I go along."