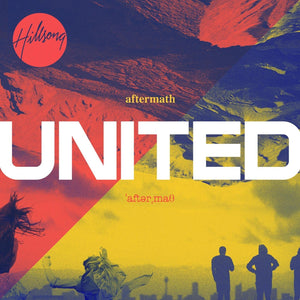 Hillsong United Aftermath CD
Regular price $13.99 $9.99 Sale
Track Listing:
13. Search My Heart (Radio Version)
Best-selling modern worship band Hillsong UNITED returns in 2011 with twelve new songs recorded in a studio to inspire a generation to embrace the hope of the gospel. The release of AFTERMATH follows a sold out US Tour in 2010 and is the most recent album in a line that is fast approaching 800,000 units sold over the past six years. Additionally, the band will be back to tour the US in February and March 2011 playing the AC single "Search My Heart" and other hits off the new album. 

Hillsong UNITED has always pushed the boundaries of what is considered "worship music," and on AFTERMATH the band stays true to form again stretching themselves lyrically and sonically. The songs on AFTERMATH explore the life-changes and hopefulness in the 'aftermath' of an encounter with Christ. Longtime fans of the band and those who appreciate progressive worship music will not be disappointed.