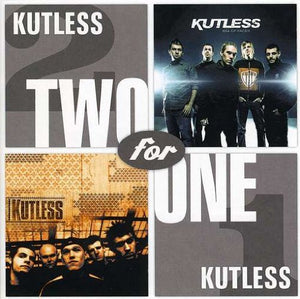 Kutless x2 Kutless/Sea of Faces 2CD
Regular price $14.99 $11.99 Sale
Factory Sealed. Comes in Jewel Case.
PRODUCT OVERVIEW
Have you ever tried to listen that favorite CD a good friend 'borrowed' yet couldn't find it? Or, have you wanted to replace that CD you accidentally let melt in the hot car? Music fans for various reasons reach back to buy classic CDs yet with limited shelf space, it's sometimes hard for stores to stock them all. What's the solution? The 2 for 1 series: featuring new parings of TWO full albums from some of the most well known artist in Christian music in ONE CD package. Our goal with this program is to strategically help you right stock your store with proven titles and brands that your customer know and love. In turn, offering you're a new sku that moves quicker through your store and allows you to carry the key titles from the top artists while using less bin space. 


Kutless, a rock and worship band from Portland, Oregon, has several No. 1 radio hits, including "Strong Tower," "What Faith Can Do," and "Carry Me To The Cross." With 1.9 million units sold and 1 RIAA Gold certified album (Strong Tower), Kutless continues to declare God's glory through song.