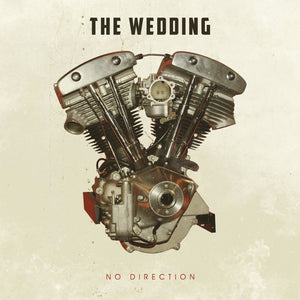 The Wedding No Direction CD
Regular price $13.99 $6.99 Sale
CD is New but notch in Jewel Case.
12 Tracks.
Formed in 2004 and hailing from Fayetteville, Arkansas, The Wedding is a crew of dudes who are no strangers to the music scene. Having
been on tour with the likes of Anberlin, Project 86, The O.C. Supertones, Disciple, and many others, The Wedding is poised to release their
third full-length record, and their first with Tooth & Nail Records. The Wedding have released two full length albums and three EPs over
the years, and they are ready to keep rocking as they join the Tooth & Nail family for No Direction. The Wedding have become known
for their innovative songwriting and live performances, and that does not end with this record. The addition of new frontman Matt Shelton
(former lead singer of Letter Kills) has pushed the band to new heights and helped them actualize their vision like never before. Fans who
have come to know and love them over the years will not be disappointed with No Direction.