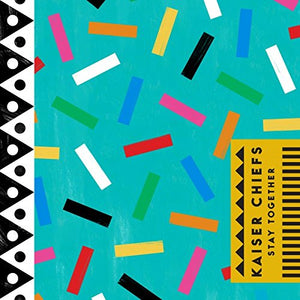 Kaiser Chiefs Stay Together CD
Regular price $13.99 $11.99 Sale
We Stay Together
Hole in My Soul
Parachute
Good Clean Fun
Why Do You Do It to Me?
Indoor Firework
Press Rewind
Happen in a Heartbeat
High Society
Sunday Morning
Still Waiting
2016 release, the sixth studio album by Kaiser Chiefs. It was co-written and produced by Brian Higgins. The album's name is a reference to the song "We Stay Together" and lyrics seen in "Hole in my Soul". The album features collaborations with singer MNEK and Wayne Hector, the man behind many of One Direction's biggest tracks. It is the follow-up to the band's 2014 album Education, Education, Education & War. Speaking about the album, frontman Ricky Wilson said: "When we finished writing the last record we realized that the most important thing to everyone is what's going on in their lives. Their personal politics and that's what this album is about. If Education, Education, Education & War was our protest album, then Stay Together is our relationship album."