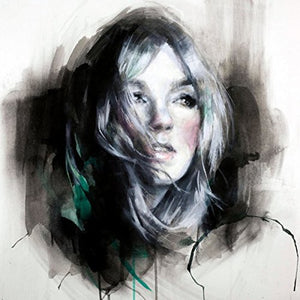 UME Other Nature Vinyl LP
Regular price $29.99 $17.99 Sale
Green Colored Vinyl LP Record. Factory Sealed.
Side A: 1. Crushed  2. Two Years Sleep  3. Don't You Worry  4. Fire in Your Hands  5. After the Show
Side B: 6. The Center  7. BDY DBL  8. Stop Resisting  9. Iris  10. Underneath
Limited green colored vinyl LP pressing. Meshing explosive indie rock with the raw passion of punk and the melodic sophistication of pop, Ume are an acclaimed Austin-based band who've earned a following for their powerful live performances and clever music. They have played major festivals like ACL and Rock en Seine and appeared on Anthony Bourdain's No Reservations. Other Nature was recorded with Grammy-winning producer Stuart Sikes (Cat Power, Loretta Lynn, Modest Mouse) over the course of two weeks in the band's hometown of Austin, TX. Oher Nature brings to life a deeply personal and transformative collection of songs written by powerhouse guitarist/vocalist Lauren Larson while the world around her slept.