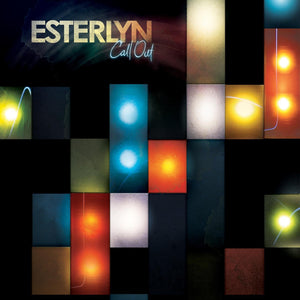 Esterlyn Call Out CD
Regular price $9.99 $8.99 Sale
Factory Sealed. Comes in Jewel Case.
PRODUCT OVERVIEW
Esterlyn frontman Luke Caldwell experienced a very personal calling when he was just 19 years old. A young girl walked up to him and handed him a guitar exclaiming that God told her to give it to him. There was just one problem: Luke had never sung or played a song in his life! That very day, friends prayed over him and asked God to create in Luke a "heart of worship". 

This summer, Esterlyn will release their highly anticipated debut album with VSR Music Group/EMI CMG Distribution aptly titled Call Out. Over the past three years, consistent touring and fan loyalty has gained Esterlyn momentum in the CCM market. The independent release of "Lamps" sold over 20,000 units without any major distribution, and they continued to garner critical and popular acclaim performing at Aquire the Fire events nationwide, as well as opening for national acts such as Kutless and Fireflight. 

Driven by this call and convicted by the love of an ever gracious Savior, Esterlyn sings impassioned worship songs such as the title track "Call Out", with an Indie-rock flare similar to that of Tenth Avenue North and mainstream artists such as OneRepublic and The Fray. Their music refreshes the soul and exalts a God worthy to be praised. Esterlyn's addictive melodies combined with sensitive and reflective lyrics create a mature sound that will challenge you to ponder the various ways in which a Creator and His Creation reach out to each other and "Call Out".