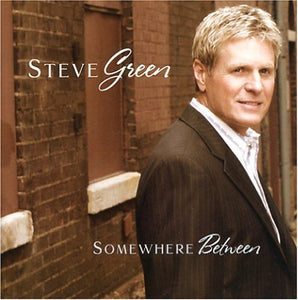 Steve Green Somewhere Between CD
Regular price $13.99 $9.99 Sale
Factory Sealed.
06. Sorrow Mixed With Light
07. When The Morning Comes
Steve Green has been encouraging and challenging the church for over 20 years with his music and ministry. His latest release, Somewhere Between, is a collection of prayers of confession, thanksgiving, lament and praise, dealing with the tension between a fallen and broken world and the hope of Heaven. Musically, Somewhere Between is in perfect step with the modern "neo-classical" genre made so popular by Josh Groban, Sarah Brightman and Andrea Boccelli. 
Over his 30+ year career, Steve Green has recorded 33 albums and has sold over 4 million albums. He has been honored with 18 #1 hits along with numerous awards and accolades, which include 4 GRAMMY® nominations, 7 Dove Awards, and a Gold certified album (For God And God Alone). Today, Steve Green continues to focus on the heart of his ministry - sharing the Gospel with the world.