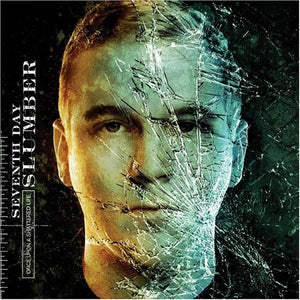 Seventh Day Slumber Once Upon a Shattered Life CD
Regular price $13.99 $11.99 Sale
Factory Sealed. Comes in Jewel Case.
PRODUCT OVERVIEW
Seventh Day Slumber belt out catchy hooks behind throbbing guitars while singing about real-life problems confronting many young people like addiction, suicide and depression. But what sets this Christian rock band apart- Seventh Day Slumber sings about solutions. "There are things going on with Christian kids that no one wants to talk about because we¹re supposed to be happy," said Joseph Rojas, lead singer and guitarist for SDS. "When talking about those issues, we always paint Christ as the answer to hurting people and tough situations."
ABOUT 
SEVENTH DAY SLUMBER
From its indie beginnings at the tip of the 2000s to their first release on VSR Music Group in 2014, Seventh Day Slumber has continuously raised the bar of alternative rock excellence coupled with an unabashed gospel message. It's a tightly wound dynamic that's not only seen the band's albums land on the Billboard Heatseekers charts, selling hundreds of thousands of units, plus a string of chart topping singles, but it's also quite literally saved lives. The story of front man Joseph Rojas' delivery from depression and drug addiction has previously been well circulated. But many might not be aware of the fact that his previously estranged father came to Christ as a result of a Seventh Day Slumber concert. 

Seventh Day Slumber has achieved many accolades throughout the bands career including numerous number #1 songs on the billboard Christian charts, BMI's 2009 song of the year, as well as the prestigious "Dove Award" at the 40th Annual Gospel Music Association Dove Awards ceremony. With almost half a million records sold, Seventh Day Slumber has always and continues to keep a strong emphasis on ministry.