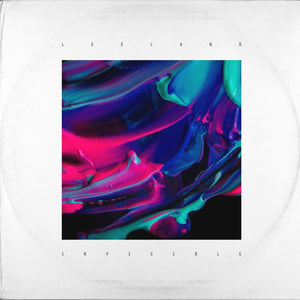 Leeland Invisible CD
Regular price $13.99 $9.99 Sale
Leeland : Factory Sealed. Comes in Digipak/Slipcase.
"Invisible" marks the first album release from Leeland (Leeland Mooring & Casey Moore) since joining the Bethel Music Collective in 2015 and their fifth full-length album as a band to-date. Unique to previous albums, "Invisible" takes an intentional, yet light-hearted step into new territory: never before has such a bold production style led the creative process so much for the band, guiding the album's melodic and lyrical content into place. Themes of identity, joy, and freedom anchor the project. Inspired by Philippians 3:12, the album as a whole speaks to the acceptance we have available in Jesus and how such a love compels us to become like Him.
The album's title track, "Invisible," presents a fresh perspective toward our relationship with an unseen, yet tangible God. Among the album's 13 songs, including "Lion and the Lamb," Leeland enjoyed the process of co-writing many of the songs on the album, including "Son Was Lifted Up" with Brian Johnson, "Perfect Love" with Steffany Gretzinger and "Beloved" with Darlene Zschech.
With energy and conviction, Leeland has found new ways of expressing the simple gospel that Jesus has made a way for authentic relationship with His people. We hope "Invisible" encourages you to seek deeper intimacy with the Father.