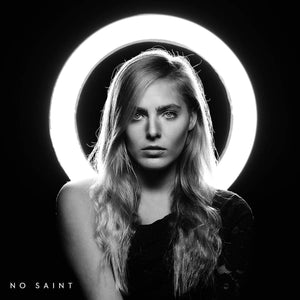 Lauren Jenkins No Saint CD
Regular price $15.99 Sale
Factory Sealed. Comes in Jewel Case.
1 Give Up the Ghost
2 You'll Never Know
3 Maker's Mark and You
4 Payday
5 No Saint
6 Running Out of Road
7 Cadillac
8 My Bar
9 All Good Things
10 Blood
2019 release from the country music artist. No Saint includes her hit single "Maker's Mark & You." 'No Saint has been a long time in the making,' explains Jenkins. 'Some of these songs are from my first chapter of coming to Nashville, and some are from the chapter I'm in right now. I'm so grateful I was able to have my hand in writing, producing and creating all the visuals in telling my story. Flaws and all, this record is part of who I am and who I've been.' Jenkins co-penned "Maker's Mark & You" alongside writers Jessie Jo Dillon and Aaron Eshui, and also co-produced the track with Grammy Award winning producer Julian Raymond and executive producer Scott Borchetta. The song details the struggle to move on from bad habits and she professes "that sometimes the things that give us comfort end up causing us pain."