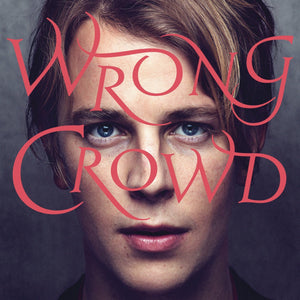 Tom Odell Wrong Crowd CD
Regular price $13.99 $13.99 Sale
Factory Sealed. Comes in Jewel Case.
1 Wrong Crowd 4:27
2 Magnetised 3:57
3 Concrete 3:49
4 Constellations 4:35
5 Sparrow 4:55
6 Still Getting Used to Being on My Own 3:03
7 Silhouette 4:45
8 Jealousy 3:49
9 Daddy 3:18
10 Here I Am 3:27
11 Somehow 6:44
12 She Don't Belong to Me 3:58
13 Mystery 4:22
14 Entertainment 3:29
15 I Thought I Knew What Love Was 3:45
2016 release, the second album from the singer/songwriter. The album was co-produced by Tom Odell and Jim Abbiss, who has also produced records for artists including Arctic Monkeys, Kasabian, and Adele. Wrong Crowd is the follow-up album to his #1 UK debuting 2013 album Long Way Down, which has sold over one million units worldwide and has accumulated eight Gold and two Platinum certifications around the world. Long Way Down, his debut album, was met with tremendous critical acclaim and earned him the highly prestigious Ivor Novello Award for Songwriter of the Year and the Brits Critics' Choice Award in 2013 at the age of 22.