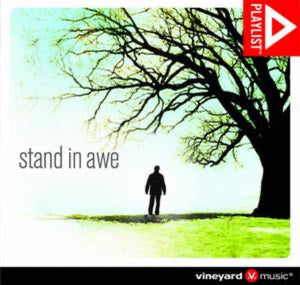 Vineyard Stand in Awe CD
Regular price $13.99 $8.99 Sale
Factory Sealed. Comes in Jewel Case.
1. Alleluia (More Than Worthy)
2. Saving Grace
3. Stand in Awe
4. Christ is Exalted
5. God of All Glroy
6. All I Have
7. As It Is In Heaven
8. I Am Changed (Unfailing Love)
9. Throne of Grace
10. With All of My Heart
11. Our God is Good
Stand In Awe is the latest addition to Vineyard Music's popular Playlist series. Stand In Awe highlights the best new songs emerging from the Vineyard movement. Jeremy Riddle and Sheri Carr lend their voices to the project, along with a host of Vineyard worship leaders, delivering songs that are sometimes intimate, sometimes exlamatory, but always focused on a God so amazing that when we find ourselves in His presence, our only real response is to stand in awe of Him.