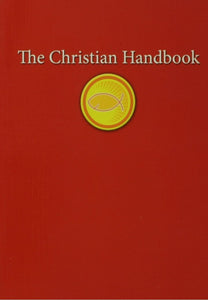 Augsburg Books The Christian Handbook
Regular price $14.99 $8.99 Sale
The Christian Handbook: An Indispensable Guide to All Things Christian takes seriously one of those often-forgotten truths about communicating the Gospel: the importance of humor. Unlike some Christian resources, it boldly uses humor to convey timeless biblical truths in everyday life situations.
With its broad non-denominational approach The Christian Handbook serves as an essential companion for Christians from all perspectives, offering a range of material from the outright humorous to solid Christian teaching and everything in between:
How to Care for the Sick How to Read the Bible How to Survive for One Hour in an Un-Air-Conditioned Church How to Stay Alert in Church How to Share Your Faith with Someone Common Christian Symbols and What They Mean How to Survive an Old Testament Plague The Christian Handbook also includes dozens of illustrations, maps, diagrams, and indispensable tips for Christian life.
Paperback:

 232 pages

Product Dimensions: 

4.7 x 0.5 x 6.8 inches