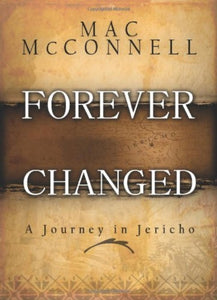 Mac McConnell Forever Changed
Regular price $14.99 $6.99 Sale
Compact Hardcover.
You can judge a book by its cover, but that's a mistake. Just like judging people. No matter how dead for how long there is something left behind by everyone that might make a difference – might make a change - forever. No change, no life; what a waste. Yes, the rut gets comfortable. Too comfortable. Climb up, just high enough for a better view, for an intriguing journey in Jericho.

"Mac has done it again! What he does like no other on stage, he now has done on paper. Forever Changed is a must read."
Tony Hammon, Author Bone of my Bones.

"Just as Mac brings characters to life on the stage, he transforms the written word into another world…you won't want an intermission!"
Janet Folger, Speaker/author True to Life.